Our Story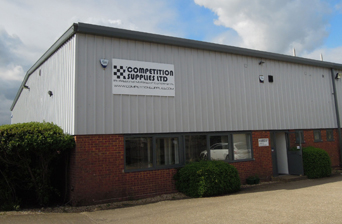 Competition Supplies was formed in 2009 when a major re-structuring at motorsport specialists GPR led them to refocus on race wear leaving a number of former staff with time on their hands and some top brands needing a parts focused distribution channel. So begging a few square feet of office and storage space from Aston Martin specialists Rex J Woodgate's, Competition Supplies was established in a corner of Unit 36 Silverstone Circuit. The enthusiasm and support we received from suppliers and customers alike was staggering including a credit line from top US clutch and brake manufacturer Tilton Engineering, without which we would never have got off the ground. We plugged in the phone and it started ringing, because we invested in stock we could sell it. It seemed that people liked how we did things and customers who were coming to us for Tilton and Lifeline products kept asking for additional items so, as we could afford them, we added them to the range. Despite filling every available spare inch of Unit 36 with parts, by 2012 it was clear we needed more space so when Unit 40 a few doors down became available we snapped it up. By 2014 it was becoming clear we had outgrown that too so another move to our current home at Unit 17 ensued which has allowed us to both increase stock levels & offer a much larger retail area. Our product range has steadily grown to that you see displayed within the website and not a week goes by when we don't add product to our offering, we are working hard to show as much of that as possible here.

Our Core Values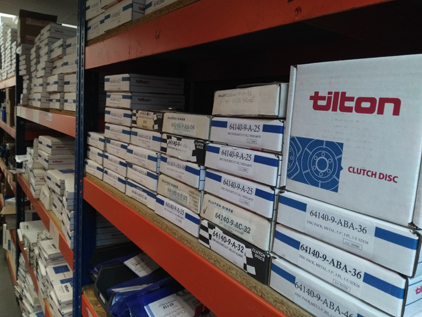 Having worked in motorsport spares for twenty years before establishing Competition Supplies we had a pretty good idea of how we wanted to work and from the off we set out some core values, the same values which remain with us today:
To only sell only quality products
To be able to offer expert advice and assistance
To hold comprehensive stocks
To offer value pricing
To offer fast dispatch of goods using quality couriers
As the business grows we are continuously developing the new procedures and processes to keep up ensuring we at least maintain and where possible improve our service and offering on a daily and weekly basis.

Who Are We?
Bruce Chambers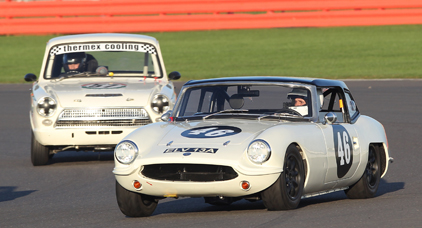 Founder and M.D. Bruce started early in motorsport helping his father with his Formula Atlantic and Sports 2000 race cars with further mechanical experience being gained over the next 30 years with long spells first at Demon Tweeks and then at GPR. A passion for motorsport, motorsport parts and their use combined with over 25 years' experience in the industry means that whatever your project or installation he's likely to have assisted someone with something similar before. Bruce built his first race car, an MGB Roadster, in the mid 90's and now campaigns an Elva Courier when time allows.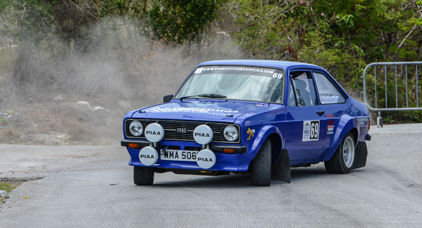 Sean Kukula
At Competition Supplies from the start, Sean too has more than 25 years of experience supplying competition car parts, a keen rally fan from an early age, Sean started competing on road events in the 1980's and progressed to co-driving in the Middle East Rally Championship. More recently Sean has comprehensively rebuilt his Mk2 Escort and enjoyed his debut with the car on Rally Barbados 2016.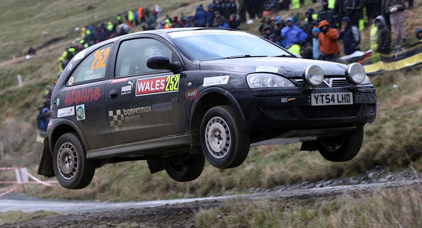 James Newbould
James has been with us since 2011 and has over 10 years' experience of supplying motorsport components. He too comes from a rallying background having started navigating for his father on road rallies at the tender age of 14. Many years of road events & enduro rallies led James to build himself a Vauxhall Corsa for stage rallying in which he has successfully completed the Mull Rally and Wales Rally GB National.

Edd Fitzpatrick joined us in 2023 to bolster the sales team, you may know him as time served weekend warrior for historic race preparers TTP Performance and "Son of Malc".
Roger Butler
Roger is our tireless head of operations who has the unenviable task of trying to fit a quart into a pint pot as the stock levels relentlessly increase! A keen motorsport fan it's Rogers diligence that ensures you get the right parts on time.
Samantha Sims
Sam joined us in 2023 and she heads up the accounts and admin functions and tries to make us all toe the line – not an easy job!
Trivia:
Did you know?
Michael Schumacher's first F1 car the Jordan 191 was designed, built and run from the unit we currently occupy.